The life of a beginner developer is expectations full! Every developer wants to create successful applications, but at the beginning of the career the battle is harder.
First you have to learn programing, know the used technologies, understand the business rules and finally create great applications! What a beautiful world if it were that simple!
Even after learning programing novice developers fail! And the feeling of frustration is huge! The application works and does not succeed because? Where did I go wrong?
Who has never spent a few hours reflecting on this?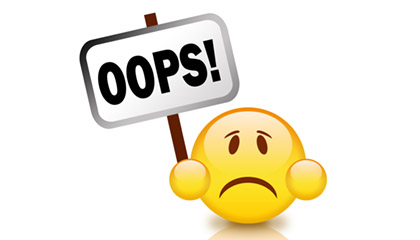 Early in my career I thought delivering apps before the date was the success symbol! But my apps never had success planned, they always needed numerous fixes this when they came into production, because some were not even used. Until I identified 3 mistakes that beginner developers make and prevent their applications from being successful. And I want to share this with you.
Which is database type best suited?
First mistake is not to research which type of database is best suited to your need. We have several types of databases relational and NoSQL and we can't accommodate ourselves using relational databases just because they are the most used.
I participated in a simple project that should query database. But the main table had many and many very complex relationships. Which ended up making the application unfeasible. If I had used a graph-oriented DB my application would have been a success!
See the blog post about this item.
And where is the database model?
Second mistake is not modeling the database. We tend to create screens and tables without modeling the database and risk that at the application construction end, the data have consistency problems. Which is a lot worse than having bugs in the code!
See blog post about this item.
Did you evaluate your queries?
Third mistake is not evaluating the created queries. When we finish coding it is a good practice to evaluate whether the queries perform as expected, whether the indices are being effective, and whether improvements are possible.
I worked on a project that had several and several indices and only 10% of them were useful to improve the application performance and the worse 4 indices degraded the performance.
What has a successful a application?
A successful application has more than code working! Has a database chosen, modeled and consulted correctly.
If you liked, share this post! And if do you have any questions talk to me!